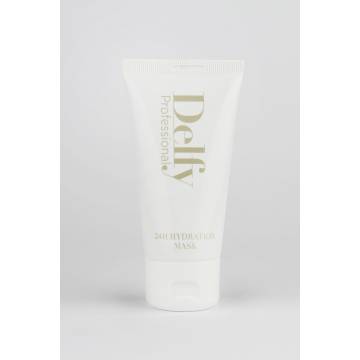 24H Hydration Mask
It's small hygroscopic molecules penetrate the skin and restore balance of the water in the cellules, while filmogenic polymers capture and retain moisture on the surface of the skin and prevent it from evaporation and desiccation. By this way, our mask works in two ways: on the one hand it quickly restores water levels in cells and at the same time naturally increase the skin's own capacity to retain water. 
Directions for use:
On clean, damp skin, apply a medium-thick layer of the mask. Wait half an hour for the mask to penetrate well into the epidermis and rinse with warm water. After that we can use Delfy moisturizing cream.
Use the mask three times a week. In case of acne or oily skin, it can be used every other day.
Ideal in case of combination or oily, young skin.
Capacity: 75 ML
Reviews 24H Hydration Mask
No customer reviews for the moment.