Free shipping on all orders over €90!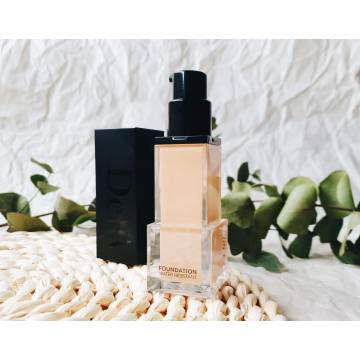 Foundation Natural 10
¿Necesitas ayuda o quieres realizar el pedido por teléfono?
local_shipping
Cargando fecha de entrega...

Foundation
n1 bestseller foundation specially designed for sensitive and allergic skin. The formula, which contains hypoallergenic ingredients, ensures its maximum safety. In addition, it has a completely natural coverage, does not settle into pores and wrinkles.
Double wear long lasting Make-Up. New long lasting and water resistant foundation. Perfect natural and comfortable coverage, brightens and softens skin imperfections. It's practical and comfortable to apply. Do not stain clothes.
How to use: prepare the skin in advance. For ideal results, it is recommended to use Delphi Super Primer, which deeply moisturizes the skin. Apply a thin layer of foundation using a makeup brush (for example, N5, N6 or N12) or a sponge. If necessary, add to the desired zones.

Water Proof Foundation is available in 11 different shades, from the lightest natural colour to the darkest cappuccino colours.

Capacity: 35ml

Delfy Color - Natural 10
Reviews Foundation Natural 10
No customer reviews for the moment.